bbgb Books for Kids
will have
Michael Buckley
in the shop from 3:30-5:30 PM. Buckley is the author of wonderful middle grade books such as
NERDS
and the
Sisters Grimm
series. bbgb is located at 3100 Kensington Avenue, Richmond, VA, 23221 (formerly Narnia Books for Children). Phone 804-353-5675 or go to www.bbgbbooks.com for more information.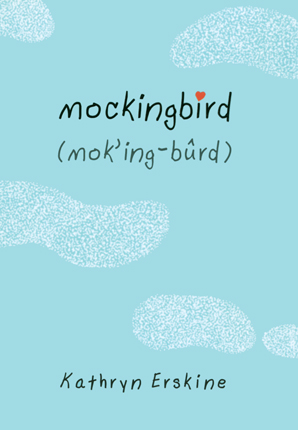 Read Aloud Virginia/Children's Book Bank
will be hosting
Kathryn Erskine
, winner of the 2010 National Book Award for
Mockingbird.
Session A will be held at 11:30 AM at the Library of Virginia; Session B will be at 4:30 PM at the Children's Museum of Richmond. Go to www.readaloudva.org to register and to learn more about austim workshops and lunch and dinner options. Contact Joanie Bache at 804-627-2847 or joaniebache@readaloudva.org for more information.
Forget about political elections--Richmond is having its very own SUPER TUESDAY on September 27. Two amazing authors will be in town that day. If you plan carefully, you might even be able to see them both--Lucinda Whitehurst.