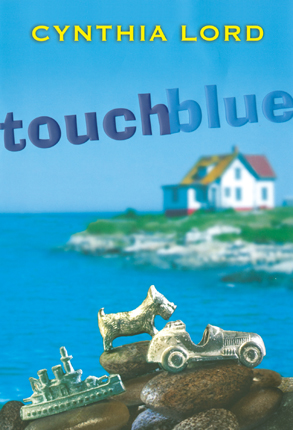 Cynthia Lord's first novel,
Rules
,
was awarded a Newbery Honor, quite an auspicious beginning for a new children's writer
. touchblue
,
her second book, proves that Lord is not a one-book wonder. Eleven-year-old Tess lives on an island off the coast of Maine. There are so few children on the island that the state announces plans to close the island school. This action will mean that Tess's family and others on the island will have to move to the mainland in order to provide an education for their children. The fishermen and their families will be giving up the only life they have ever known. The islanders come up with a plan to take in foster children in order to swell the school population. When thirteen-year-old Aaron is placed with Tess's family, there are serious adjustments required on both sides, not the least of which is combating Aaron's suspicion of mixed, self-serving motives among the island families. Lord shows great insight into the minds and hearts of adolescents. Her experience as a Maine island school teacher informs her every word—Wilma Snyder.
(Fiction, gr. 4-7; Scholastic, 2010)